Give your kids a head start, with life insurance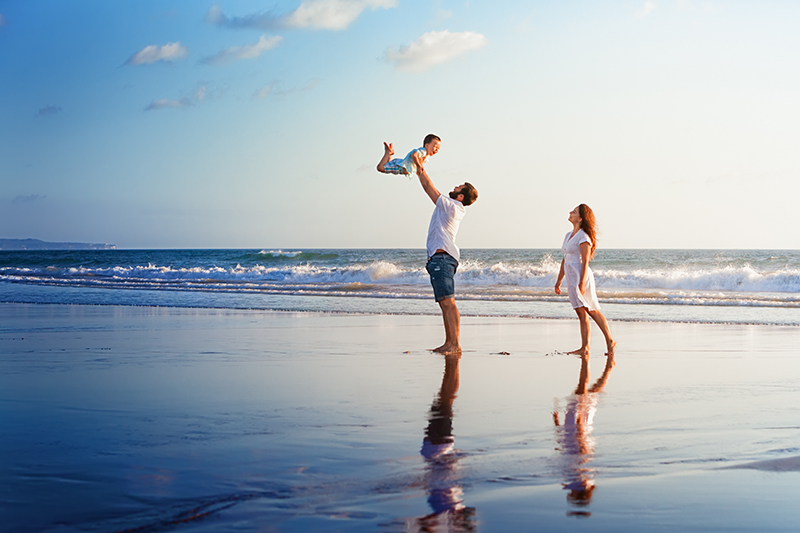 What's one of the most valuable gifts you can give your children? Believe it or not, the answer may be life insurance.
Purchasing life insurance when your children are young can give them access to protection that can last a lifetime. It's also a great way to increase their financial options as they grow older. And in most instances, coverage is very affordable.
Life insurance for children provides the basis for coverage that can continue when they're adults. Down the road, your children will likely appreciate your foresight.
Guaranteed insurability
Arranging coverage early in life can help avoid problems your children might have obtaining coverage when they're older. Many policies offer options that guarantee the right to purchase additional protection in the future without having to pass insurability tests.
This can be a huge relief for someone who develops a medical condition in adulthood that would otherwise make him or her uninsurable or make the cost prohibitive. Certain career or lifestyle choices can also affect eligibility. By putting coverage in place now, you can ensure protection for later.
Cash value
If you choose permanent insurance (universal life or whole life), you're building up a source of funds that your child can use in the future. In addition to protection, these policies have an investment component that grows over time. Down the road, your child might use the policy's cash value for education funding or perhaps a down payment on a home.
The policy does not have to be cashed in to access its value. It can be used as collateral for a loan. Note, however, that the policy coverage will be reduced by the amount of any loan outstanding.
If your child doesn't need the cash, the investment portion of the policy continues to grow, tax-free, for your child's later benefit.
Financial support for your family
In the unfortunate event that anything does happen to one of your children, life insurance can help prevent financial hardship in addition to your emotional loss. You may want to take time off work, beyond your employer's allowed bereavement leave, and the tax-free insurance proceeds could give you the flexibility to take as much time as you need.
In addition, you might need the money to cover outstanding medical bills if your child was ill for an extended period.